The cynosure occasion of the QS profession in Sri Lanka came about with the incorporation of the Institute of Quantity Surveyors Sri Lanka (IQSSL) by a Parliament Act on 22nd June 2007. With this Act, the legislative recognition for the QS profession in Sri Lanka was given and bestowed power to the IQSSL to act as the incorporated professional body for Quantity Surveying in Sri Lanka. (See attached Appendix A for the IQSSL Act No 20 of 2007).
Management, control, and administration of affairs of the Institute of Quantity Surveyors Sri Lanka (IQSSL) is vested in the Governing Council. This Council comprises the Institute's President, Immediate Past President, Vice President, Secretary, Treasurer, Assistant Secretary, Assistant Treasurer, and eight (8) other Council Members.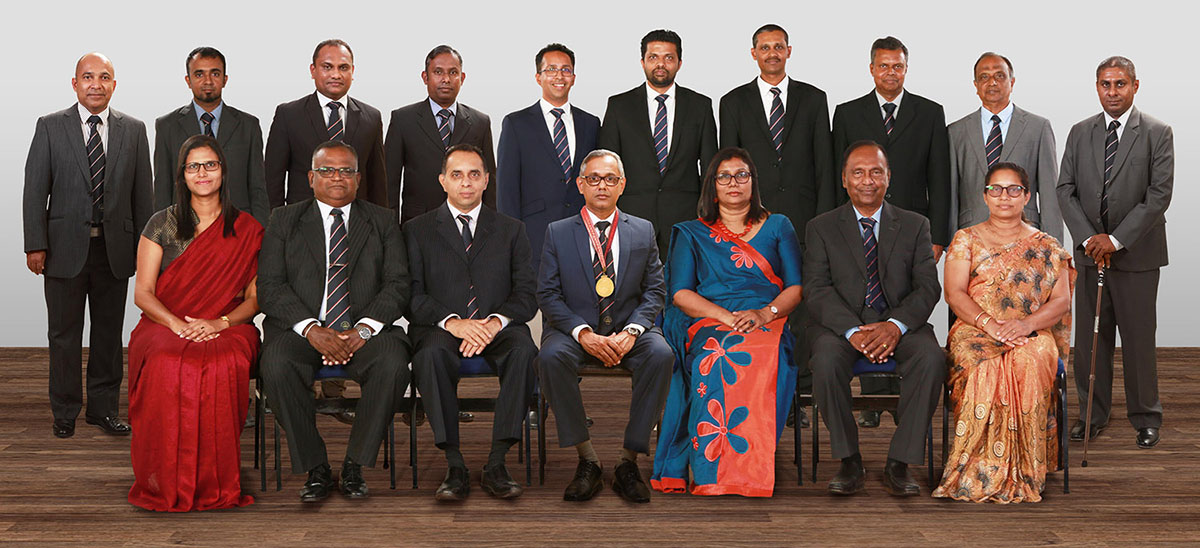 Today, it is imperative that construction industry considers the efficient usage of resources throughout the life cycle of construction products with a growing consideration on sustainability and innovations. Hence, a Quantity Surveyor has a crucial role to play in resource management.
The new technological applications promote resource efficiency and help to build constructions that are huge in magnitude and high in complexity. This has made the construction industry to look for diversified professional services. The employment modality of Quantity Surveyors is therefore changing, as may in other allied fields, and employment opportunities for traditional roles would comparatively decline with the advancement of technologies. However, as the Quantity Surveyors' role encompasses substantial cognitive traits and empathy to work with other professionals, the technological advancement helps to evolve and emerge the Quantity Surveying profession in new guises.
Institute of Quantity Surveyors Sri Lanka
The Professional Centre
No. 275/75, 2nd Floor
Prof. Stanley Wijesundara Mawatha
(off Bauddhaloka Mawatha)
Colombo 07.
Our Vision
To be recognised as a leading professional body initiating and fostering higher standards of the Quantity Surveying practice globally.
Our Mission
To make the Institute the home and voice of the Sri Lankan Quantity Surveyors and to protect and promote the interests, status, welfare, rights, and privileges of the profession while safeguarding public interests at all times.
Our Roles
The Institute focuses on the following roles to add value to our members:
Representing the Quantity Surveyors nationally and internationally
Advancing the knowledge and expertise of Quantity Surveyors
Upholding the status and image of Quantity Surveyors and providing a platform where Quantity Surveyors gather for social, business, professional and career development.
Core Values
In achieving our vision, mission and roles, we cherish the following core values:
Social Responsibility
Ethics
Fairness and Impartiality
Integrity
Professionalism