Step 1
Log in if you are not logged in already
Click on "CPD Entries" at the top bar.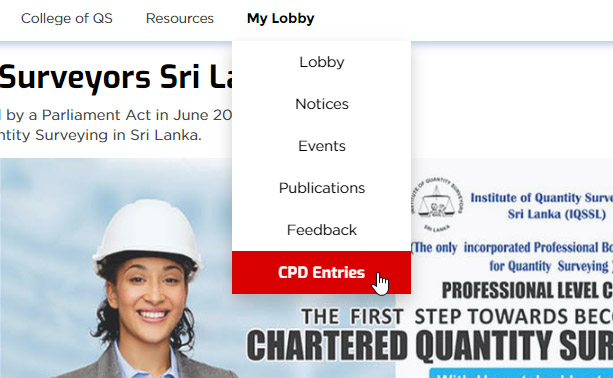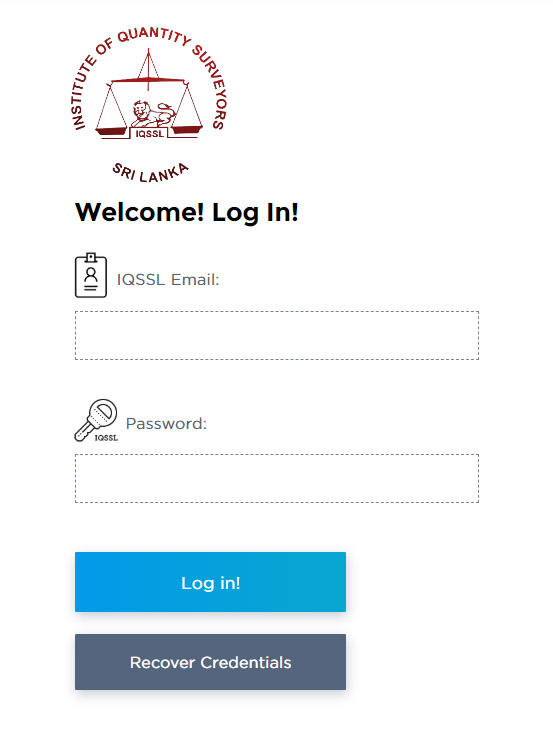 Step 2
Select Add CPD and enter in the details.
Note: Select the valid year span (e.g. 2020 if after April 1, 2020).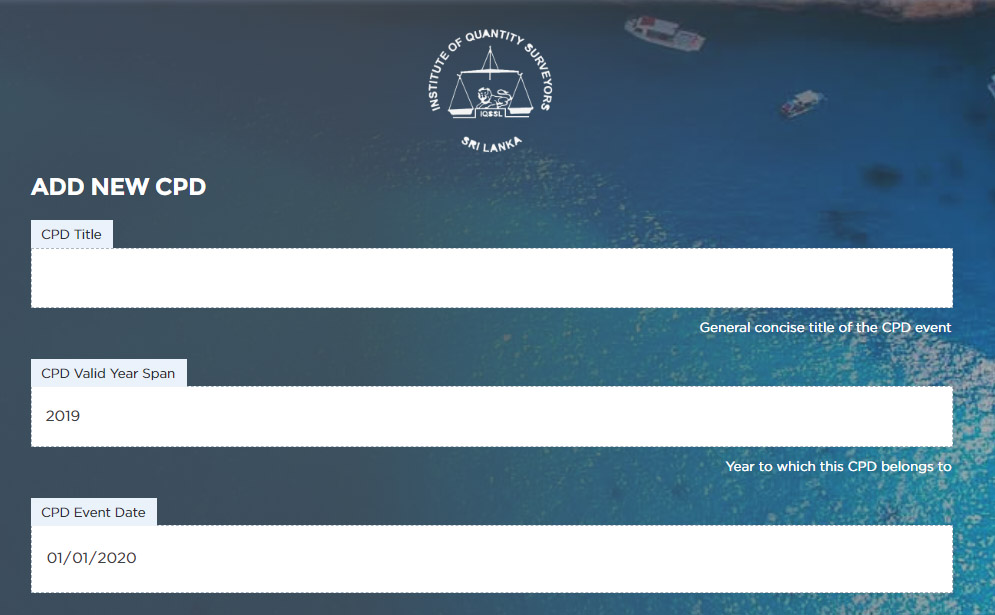 Step 3
After entering the details, and if available,
upload a PDF associated with your CPD event,
and submit your CPD - you will then see
your newly added CPD (mini-report card).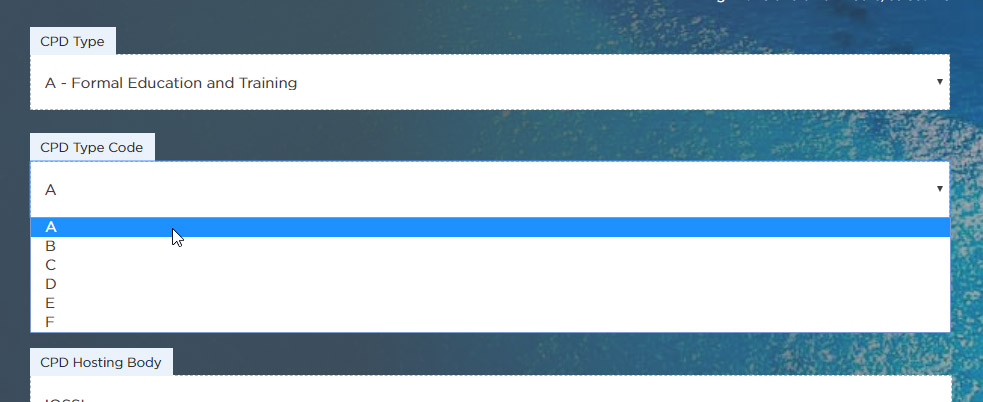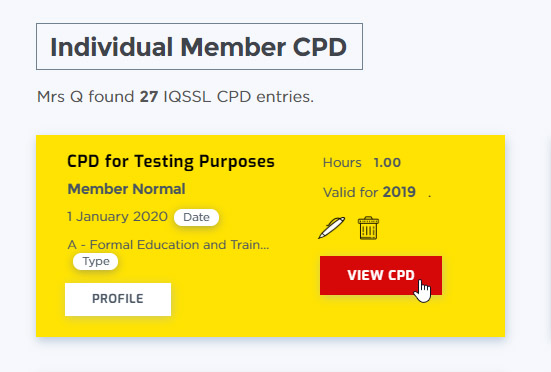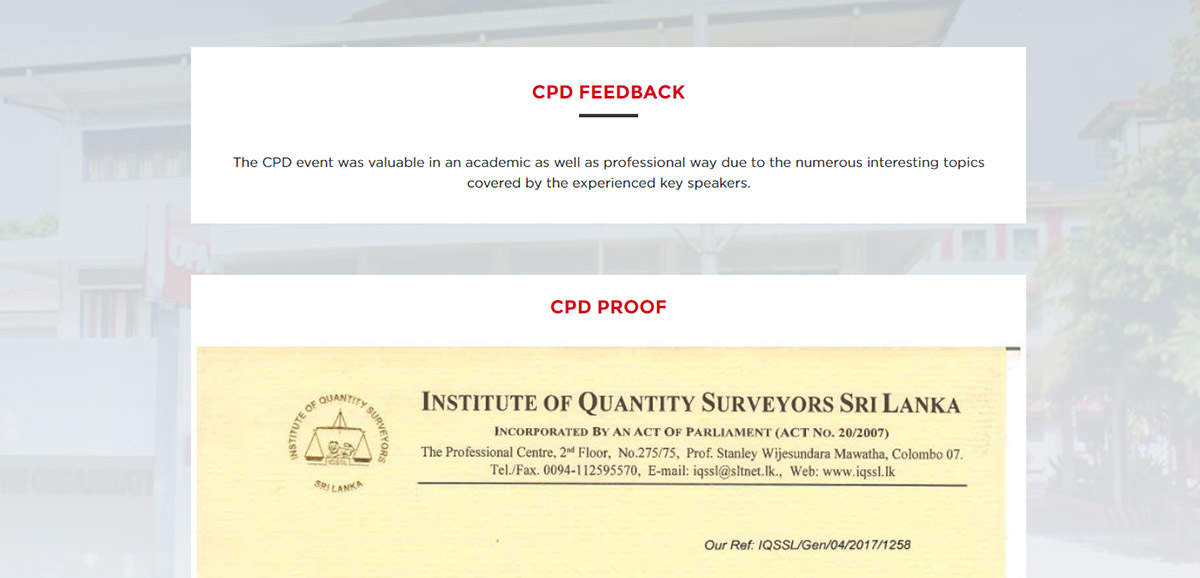 Step 4
All okay! You can now your CPD entry page.
This page is only accessible to you and authorised members of the IQSSL Governing Council.