Head Office: Institute of Quantity Surveyors Sri Lanka
The Professional Centre, No. 275/75, 2nd Floor,
Prof. Stanley Wijesundara Mawatha,
Colombo 07.

Office Hours: Weekdays 8:00 AM to 5:00 PM

Land Contact Number: 0094-11-2595570

Mobile Contact Number: 0094-77-4441221

Fax: 0094-11-2595570

Email: iqssl@sltnet.lk

Website:
www.iqssl.lk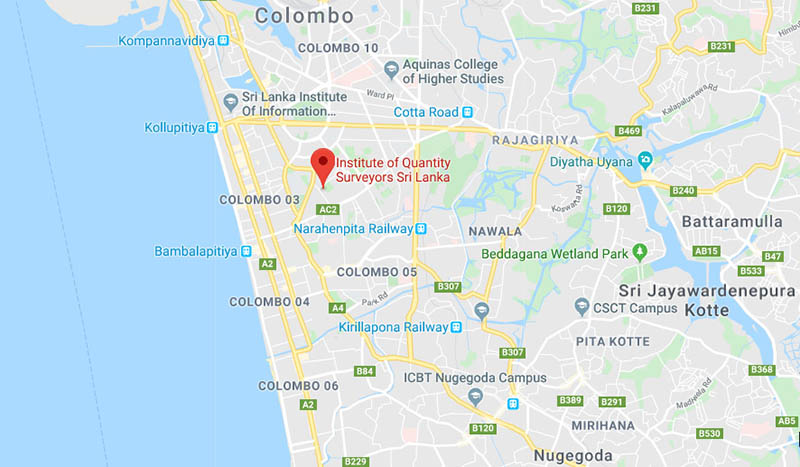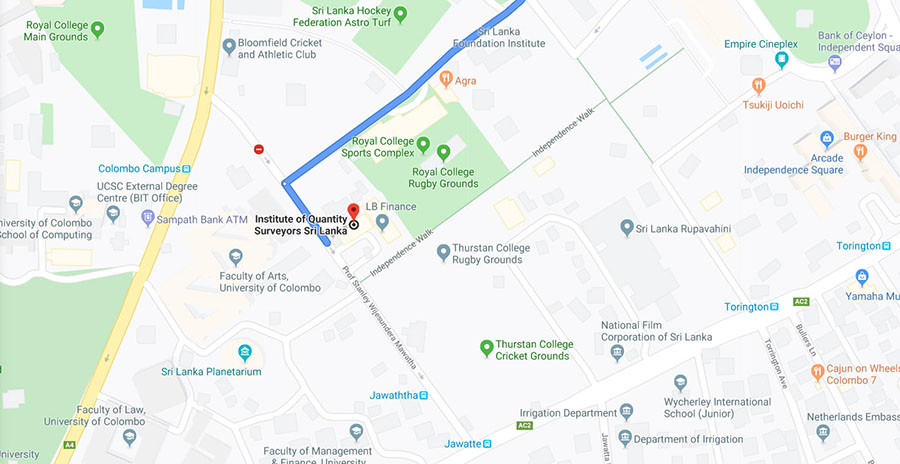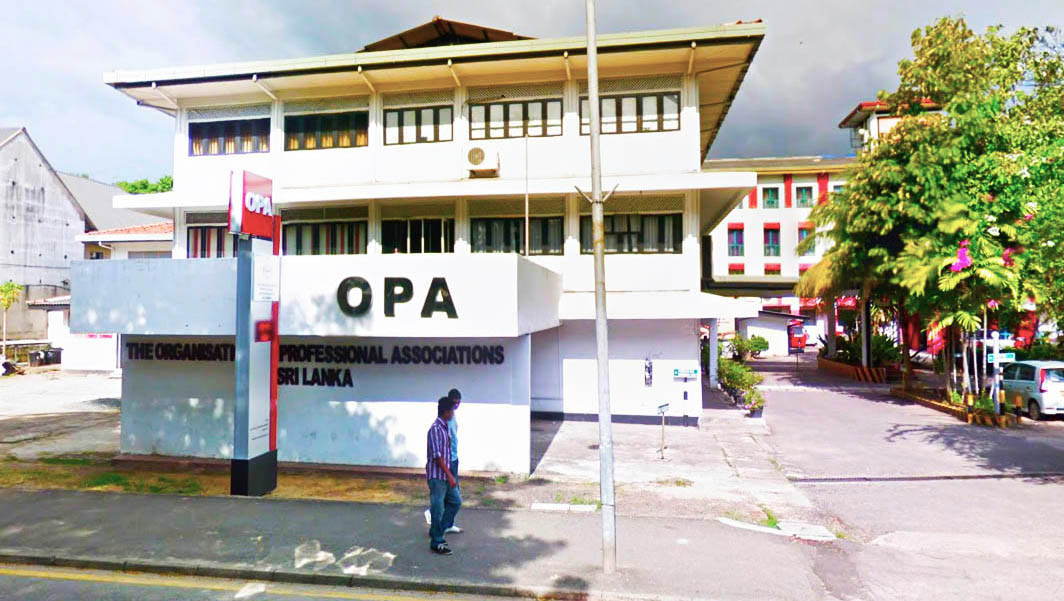 How to get to IQSSL Head Office?
From South of Colombo
Travel north towards Colombo (e.g. Southern Expressway [E01], Galle Road)
Travel past Cinnamon Gardens or BMICH
Travel to Prof. Stanley Wijesundara Mawatha
Arrive at the OPA building (near the University of Colombo and Royal College Sports Complex)
From North of Colombo
Travel south towards Colombo (e.g. Colombo - Katunayake Expressway [E03])
Travel past Cinnamon Gardens and along Independence Avenue
Travel to Prof. Stanley Wijesundara Mawatha
Arrive at the OPA building (near the University of Colombo and Royal College Sports Complex)